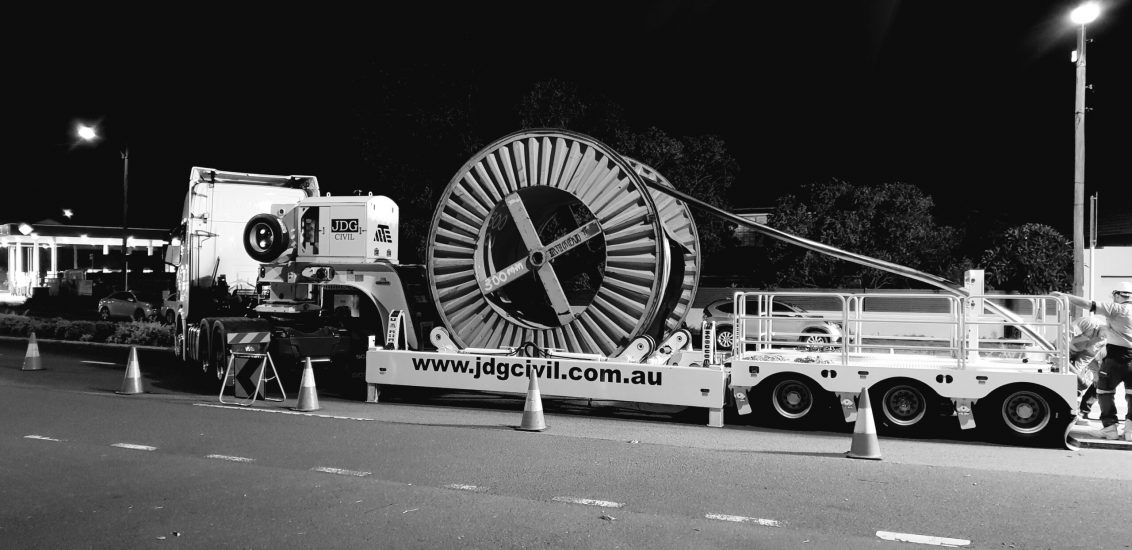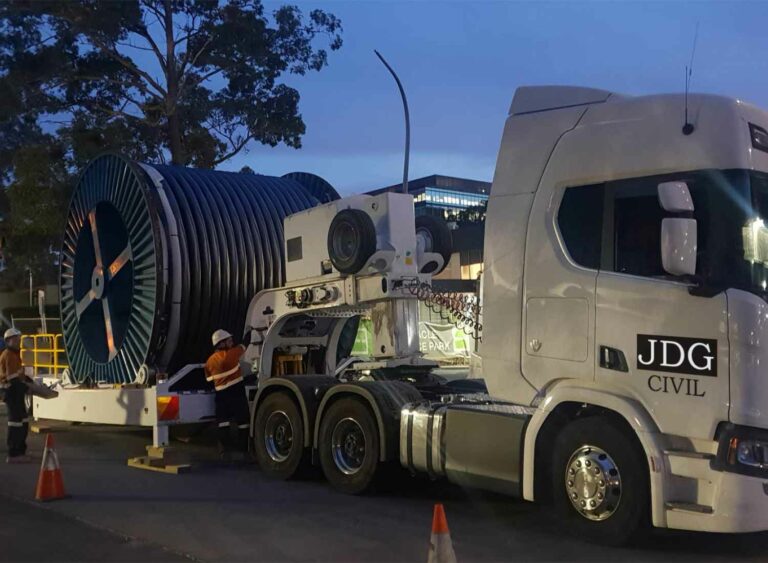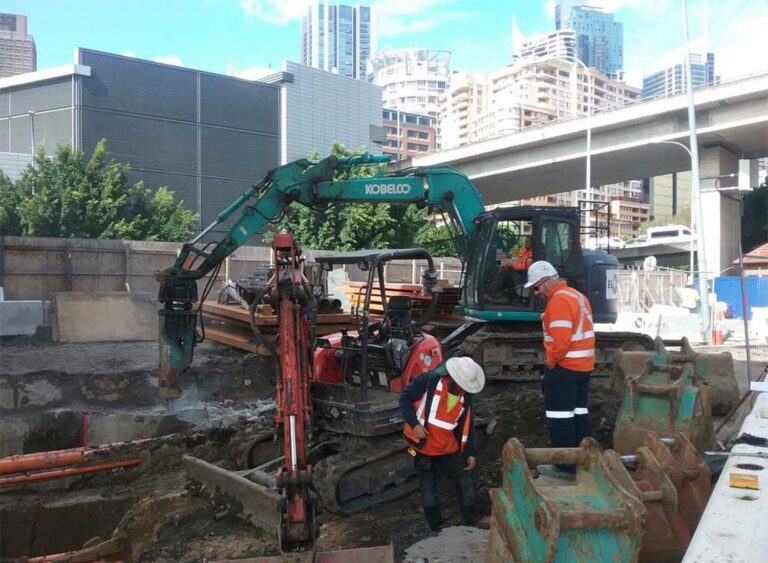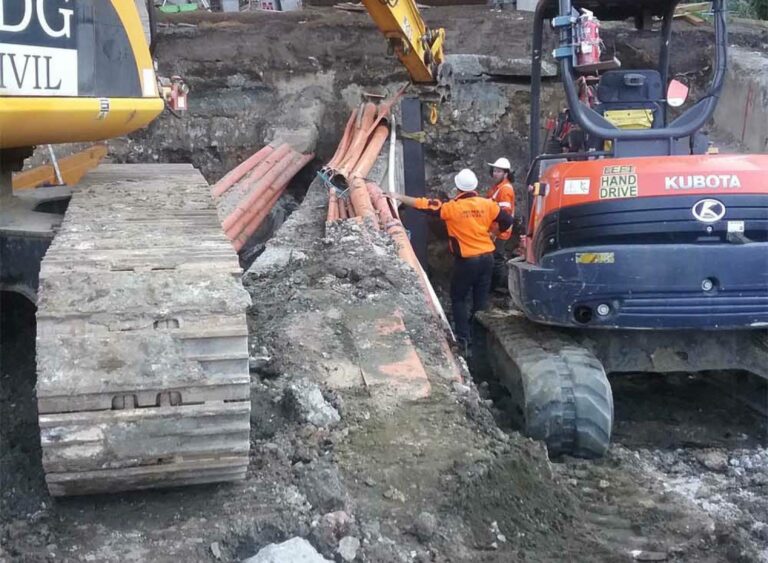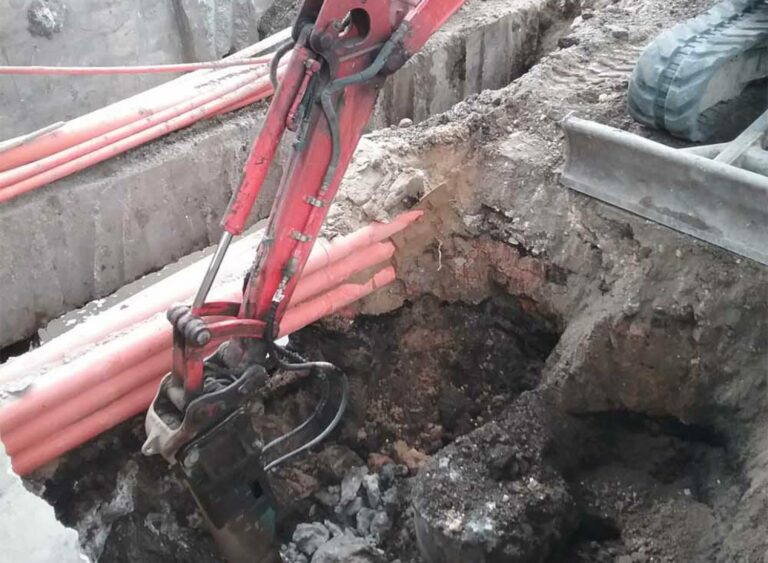 We own and operate a diverse fleet of prime movers, trucks, excavators, plant and equipment that is regularly serviced and maintained by reputable, licenced mechanics.  Maintenance records for all plant and equipment are logged on our HESQ Management System. 
JDG Civil is committed to providing operators and workers a safe working environment with well-maintained and reliable equipment in addition to minimising downtime on the projects undertaken.
Our vehicles are fitted with GPS tracking along with industry required safety equipment such as audible alarms, lights and flashing beacons in line with Safe Work Australia "Managing the Risks of Plant in the Workplace" Code of Practice.
We have a strong working relationship with independent suppliers of construction safety equipment including but not limited to; Air Quality Monitoring, Shoring Boxes, Concrete Barriers and Water Filled Barriers
Our Civil Fleet Includes:
Hydraulic Suspension Semi Cable Trailer – Capacity to handle a 60 tonne Drum
Fleet of Truck and Dogs
Scania Prime Mover to transport Cable Trailer
Mack Truck and Dogs
Scania Truck and Dogs
Fleet of smaller tippers
Non-Destructive Vac Truck
Range of Excavators from 35 Tonne to 3 Tonne including:
Caterpillar 30 tonne Hydraulic Excavator
JCB 22 tonne Excavator
Kobelco 13 tonne Excavators
Komatsu 13 tonne Excavators
Kubota 5 tonne Excavators
Komatsu 5 tonne Excavators
Caterpillar 5 tonne Excavator
Extensive Cable Hauling Equipment including:
Crane Trucks
Cable stands variety of capacities to 20 tonnes
Cable Hauling Winches with tension control and data loggers
Cable Guides and Roller
Cable pushers
Traffic Control Vehicles and equipment including:
Compactors
Concrete Road Saws
Hammers
Hamm Roller
Under road boring and directional drilling equipment
Terex Skid Steer